Adria Ferries and Caritas reach an agreement to offer support to Albania after the earthquake.

Adria Ferries, a shipping company in the Frittelli Maritime Group, has been selected to participate in an ambitious project: ELITE.         

Adria Ferries, starting from today until the 19th of August, pays homage to its passengers traveling on the Ancona Durazzo line and vice versa with free copies of two important local newspapers: Il Resto del Carlino and the Corriere Adriatico.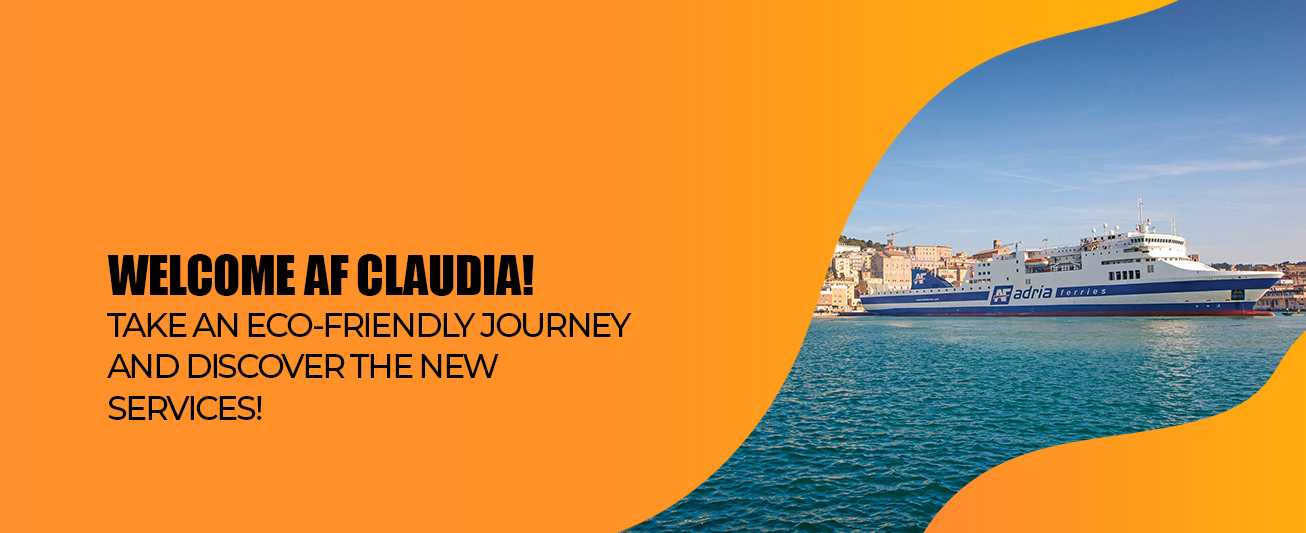 Welcome AF CLaudia! Take an eco-friendly journey and discover the new services! 

Adria Ferries will be participating in the Camper Show at Fiere di Parma, Viale Delle Esposizioni, 393A, from 14 to 22 September 2019.                                              

Adria Ferries is the main sponsor of the Tipicità in Blu 2019 event: Ancona will be host to the sixth Tipicità in blu, the festival which brings together people and the sea, from 16 to 19 May.