Adria Ferries presents the new Premium Packages, services which add value for the tranquility and safety of its passengers!
The Premium Packages grant the access to a Premium Call-Center and further advantages dedicated to passengers who desire a Premium service.
The Premium Call-center guarantees to all passengers a fast lane for all changes and support requests with the Adria Ferries booking center.
All Premium Packages can be purchased during the reservation by calling the booking center or in all the affiliated travel agencies.
Choosing a Premium Ticket means choosing stress-free travel.
OUR PREMIUM PACKAGES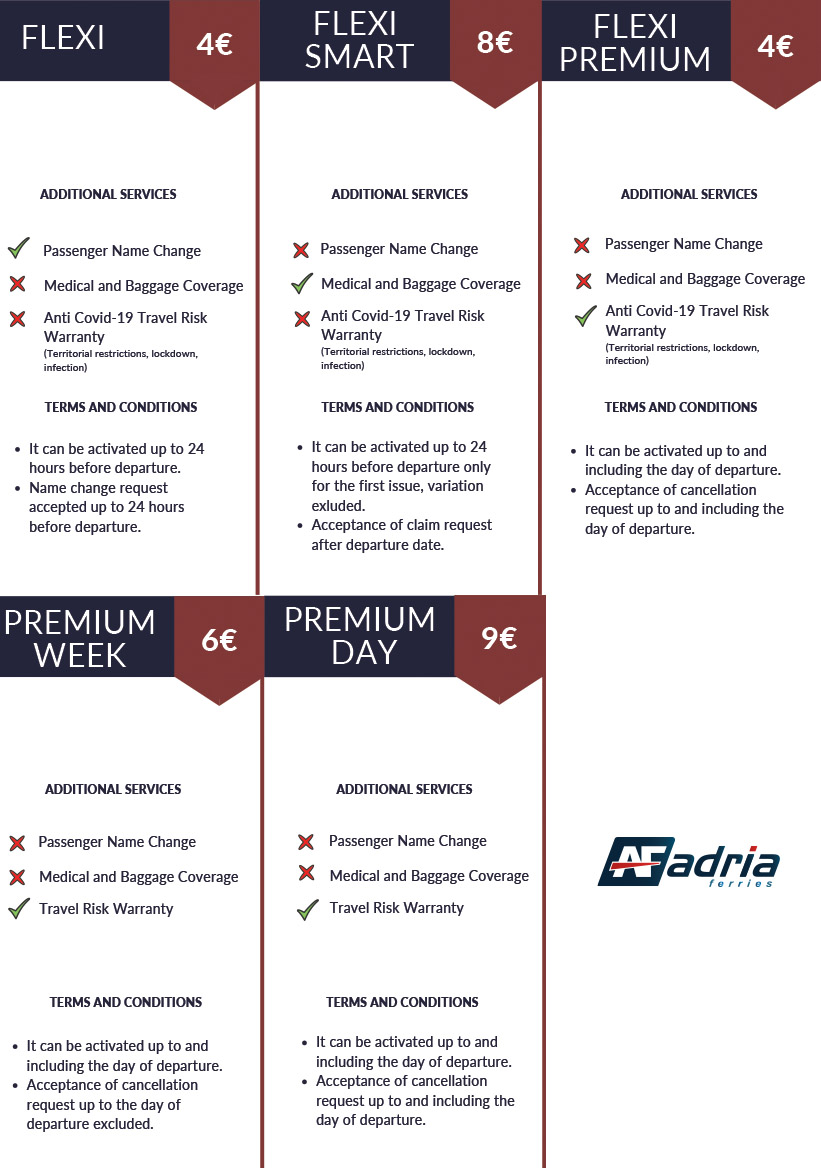 Request the premium package right away and insure your next journey: contact our Bookings Centre at +3907150211621 or send an email to This email address is being protected from spambots. You need JavaScript enabled to view it..