Welcome on Board
Step on board one of our ferries to Albania and discover all the services provided to ensure you have a comfortable journey with Adria Ferries.
PET CABIN
Your best friend always with you !
Why leaving home dogs, cats, or your best friends? Adria Ferries will always be by your side with our Pet Friendly services! For your four-legged friends you'll find comfortable cabins that can accommodate them, cleaning kit and reception, open areas where you can walk and comfortable kennels on board.
RESTAURANT & PIZZERIA
Professionality and Made in Italy good taste sail with you!
Waiters and hostesses are waiting for you at the edge of the restaurant to taste our 100% Made in Italy specialties. To complete the service, an excellent range of italian wines and Pizza, plus menu Children.  Young cooks and chefs with decades of experience guarantee the italian quality of good food and great variety of choice.  Thanks to the activities promoted by Adria Ferries together with some of the Hotel Management Schools, you can count on a young and well prepared staff and on a professional team. Do not give up anything, choose what you want and order!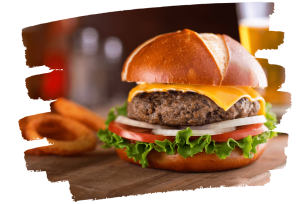 SELF-SERVICE & RESTAURANT 
Simple and practical, comfortable and cheap!
The perfect mix for a quick and tasty meal, with a wide variety of dishes from appetizer to dessert through first and second courses of all types and for all tastes. You can also enjoy hearty breakfast with italian espresso and cappuccino, american coffee, juice, croissants, pastries and breads, as well as rich international breakfast. All sitting comfortably!
TV & CINEMA
Adria Ferries ships are equipped with satellite television systems in public areas of the ship, with the projection of the most popular recent movies and sporting events such as the European Football Championship, MotoGP, Formula 1, America's Cup. We will make your trip more enjoyable, comfortably seated at the bar on board.
SMOKING AREA
Avoid the inconvenience of wind and cold during the trip!
The AF Francesca has a reserved smoking area, properly equipped and safely with fire suppression systems, exhaust fans and ashtrays with constant maintenance. Located near one of the bars, invites you to enjoy relaxing drink and snack of your choice.
DUTY FREE & SHOP
All Adria Ferries ships are equipped with shops and duty free with the best brands available at the lowest prices!
Wide range of products from apparel tobacco, through gadgets and perfumery, is available at our board and sale points. Come in and make a gift: our friendly and knowledgeable staff will advise the best deal!
LEISURE
Enjoy every single moment of your trip!
You can sit back and sip on a delicious cocktail at the bar, accompanied by tasty snacks, as you travel. There is also free Wi-Fi on board the AF Marina, so what are you waiting for? Go ahead and share your journey in real-time.
CHILDREN AREA
Leave your children to play in a safe and fun area!
On board the AF Francesca, you can take your kids to Bimbolandia, an area designed to ensure they enjoy their journey too! New, safe and fun. Your kids will love it!
CABINS
Choose the cabin that best suits your needs!
The Adria Ferries vessels have a wide choice of cabins: for disabled users, pet-cabins, inside and outside, suites. Choose the best one for you.
In case of loss or damage to the equipment on board during check-out  the following penalties will be applied: €10.00 for key, €50.00 for small accessories. For any other damage, amounts equal to the value of the damaged goods will be requested. 
THE NEW SAFETY VIDEO